Planon is looking forward to attending World Workplace Europe '23, which will take place in Rotterdam, the Netherlands on 22 and 23 March.
IFMA's World Workplace Europe is the largest and most respected conference for facility management and related stakeholders in the region. Held annually, World Workplace Europe facilitates idea sharing and knowledge exchange between professionals who support and sustain the built environment to ensure smarter, healthier, safer and more efficient facilities.
This year's conference theme focuses on the leading role that facility management plays in creating a better world through:
Health and wellbeing in the work environment
Implementation of sustainable solutions and decreasing environmental impact
Diverse and inclusive environments
Collaboration between HR, FM and IT
Using digitalisation and technology to reduce costs and improve productivity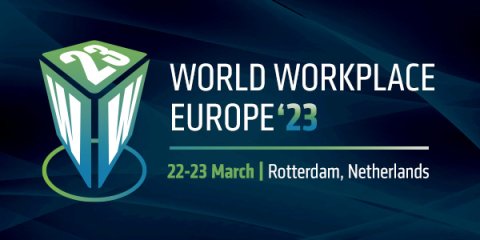 Join the Planon experts
On 22 March from 14:00 - 14:30, Peter Ankerstjerne, Chief Strategy Officer at Planon, and Immediate Past Chair of IFMA will share his thoughts on the "IFMA's Experts' Assessment - presentation of findings and panel debate". This study harnessed insights from 220 of the world's leading experts in workplace and facility management on the future of the industry towards 2030.
We also invite you to join Derrek Clarke, Planon Solution Marketeer, who will host a Round Table on "What role does maintenance management have to play in supporting better workplace experiences?" on 22 March, at 12:00.
In addition, on March 23 from 11:30 - 12:00, Erik Jaspers, Global Product Strategy & Innovation Director at Planon, IFMA Fellow, IFMA EU Board member will participate in the Research + Association session 'Digital Twins Trends for FM's, A Global View'.
You are also more than welcome to visit our booth in the Market Place! We hope to meet you there!
More information can be found at IFMA World Workplace Europe '23.