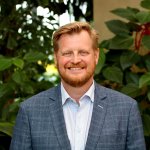 Peter Ankerstjerne
Chief Strategy Officer (CSO) and Chairman of Planon North America Board
Peter leads the Marketing and Communications functions as well as Strategy Development and large strategic partnerships at Planon. In addition, he is Chairman of the Planon North America Board. Peter has an extensive record of workplace and facility management experience, including senior management positions with leading companies such as ISS, WeWork and JLL. Peter has also been part of IFMA's Board of Directors since 2016 and served as Chairman of the Board from 2020 until 2022.
You can find me on
Peter Ankerstjerne is a distinguished professional with expertise in the field of facility management and real estate. With an exceptional career spanning various leadership roles, he has established himself as a thought leader and strategist in the industry at organisations such as WeWork, JLL and ISS.

Currently serving as the Chief Strategy Officer (CSO) at Planon, Peter plays a pivotal role in shaping the company's future. As a member of the executive board, he leads the Strategy & Innovation, Strategic Alliances, Marketing, and Communications functions, driving the company's growth and success. In addition, he is Chairman of the Planon North America Board, where together with the regional management team he supervises the operations, drives the regional strategy implementation and supports growth initiatives.

Peter's track record within the field of FM includes serving as the Chairman of the Global Board of Directors at the International Facility Management Association (IFMA) for a two-year period, from July 2020 to June 2022. During his tenure, he showcased his visionary leadership and played a significant role in advancing the association's mission. He also led the financial turnaround of the association, returning to double-digit growth during and after the Covid pandemic, which was probably the most challenging time for the association. He continues to contribute as the immediate past chair of IFMA and remains a member of the Executive Committee. In 2016 he was named IFMA Fellow.

In addition to his contributions at IFMA, Peter holds a position on the Strategic Advisory Board at the International Association of Outsourcing Professionals (IAOP), where he leverages his insights to guide the industry's strategic direction.

With a bachelor's degree in International Marketing Management and an MBA from Copenhagen Business School (CBS) in Denmark, Peter brings a strong academic foundation to his professional endeavours. He combines his theoretical knowledge with practical expertise gained through his leadership roles at renowned organisations such as WeWork , JLL and ISS.

In his personal life, Peter embraces a love for travel, exploring new destinations, and experiencing different cultures together with his family, which includes a wife and 4 children between the ages of 10 and 21. A passionate advocate for an active lifestyle, Peter enjoys commuting by bike whenever possible, relishing the scenic beauty of the streets of his hometown Copenhagen. In his spare time he is an active swimmer, involved both in competitions at master level and in open-water activities during summer.