Need some inspiration? This e-book from Planon and Schneider Electric highlights smart, sustainable changes for facility management teams. With these changes, facility management teams can better support their organization's sustainability strategy and bring about positive change within the built environment
Sustainability isn't a new topic for most organizations. But setting ESG goals and launching successful strategic initiatives to achieve them are two separate things.
Budget cuts and other priorities often delay sustainability initiatives, which are usually seen as complicated and costly projects. But small changes made by facilities and operations teams can have a big impact and bring about significant transformation.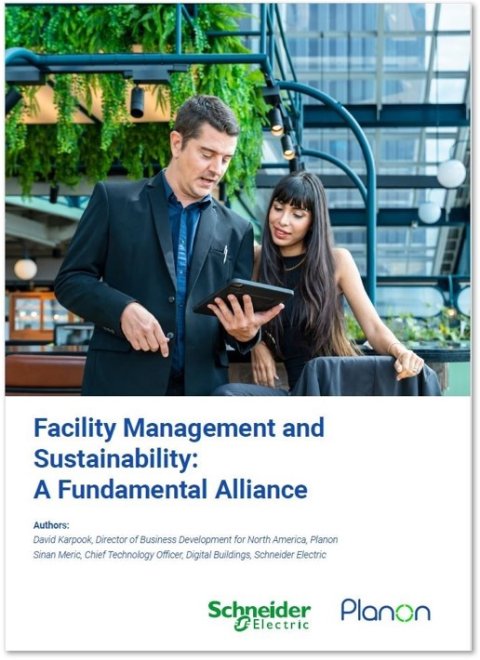 Your team may already be on the right path! Check out examples of some areas where your facilities and operations teams can make the most impact, including:
Improved maintenance processes
Smarter stock management
Hybrid working strategies
Safe and healthy workplace
Better sustainability reporting
And more!
Download this e-book now and kickstart positive change at your organization!