Universities all over the world face increased competition for students and funding. The most successful ones are investing in new and innovative approaches to meet the future needs of students, employers, and society. As a campus facility or real estate professional, you need to ensure your existing infrastructure, as well as new investment in buildings and facilities, is aligned with these changing approaches.

You face these key challenges: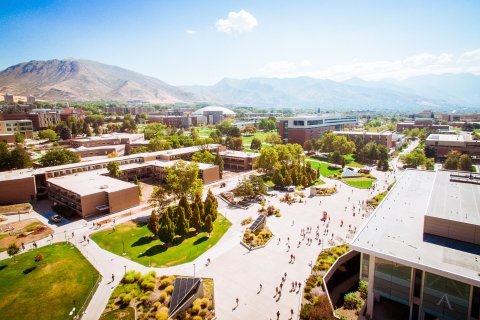 A Complex Environment
Universities have a diverse mix of old and new buildings. Many institutions own modern buildings alongside those of great historical importance. Campus spaces have a multitude of uses – from football stadium to student residences.
An ever-increasing diversity of student and staff demographics (such as the rise in enrolment of older students, working students, and students looking for digital learning or blended learning options) means there is a much broader range of expectations and needs your facilities team must manage.
Uncertainty in politics and the economy. The rapid pace of technology change. This unpredictable backdrop makes it difficult to take decisions about long-term capital investments in new facilities and technologies.
Regulatory Compliance

The diversity of campus facilities means that a broad range of health and safety regulations need to be followed. Health and safety considerations need to be integrated with facilities management processes.
You need to comply with a range of environmental regulations such as waste control, hazardous materials handling, pollution control, and energy saving.
Staff and students with disabilities must be able to get around easily and access facilities. In many countries there are legal obligations to demonstrate that reasonable considerations have been made in facilities design.
Governments and private investors need to monitor and compare universities' financial performance. You need to report financial data in accordance with country-specific or international accounting standards.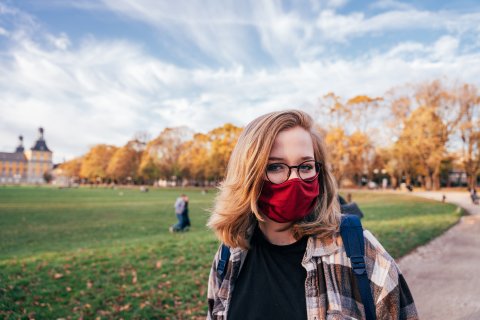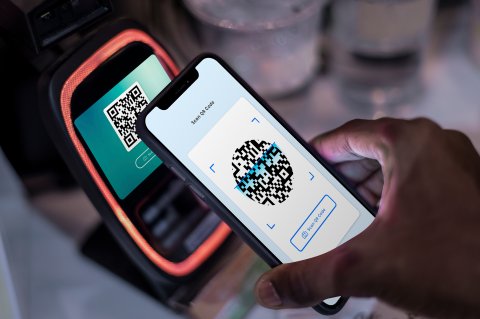 Safety and Security
You need to make sure people can access the spaces they need to with minimal intrusion, while keeping unauthorized people out.
The design of your buildings and facilities may affect the work of your campus security team.
You will need to work with security staff to make sure the design and any planned changes to your buildings and facilities will support their work to keep people safe.
Environmental Sustainability
In addition to regulatory compliance, environmentally friendly policies show that your university is committed to a sustainable future.
As significant energy users, universities have an important role to play in tackling climate change. The goal is to reduce energy consumption while maintaining the comfort of students and staff.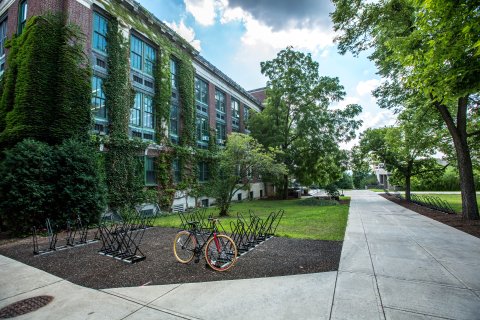 How We Help
Planon Campus Management Solution is an enterprise-grade, cloud-based, software as a service solution. It is supplemented by implementation and full lifecycle support services delivered by our local teams of experts, with many years of experience delivering integrated campus management solutions to universities in your region. It is a comprehensive system with a broad range of capabilities that are configured in a modular fashion. We will supply a solution that perfectly meets your needs today, while also providing a platform for future extension.
Asset & Maintenance Management
Bring asset information and maintenance schedules together, so that you can easily plan and maintain a safe and healthy campus environment.
Space Management
Use real-time data to understand how your space is utilised to create improvement and manage chargebacks. CAD integration allows you to import and maintain up-to-date floorplans.
Services & Event Management
Deliver high quality facilities services to campus staff, faculty, students, and visitors. Simplify the process for users to raise issues and make requests via a smartphone app or web page.
Real Estate Management
Bring together information from your diverse campus real estate. Track commercial leases, manage contracts, and much more.
Sustainability Management
Monitor energy and water consumption, track waste disposal, and more to meet your campus sustainability goals and minimize your campus ecological footprint.
Why Successful Higher Education Teams Choose Planon
A Trusted Partner
We are a trusted partner to over 2,500 customers worldwide, including more than 150 higher education institutions across 14 different countries. This gives us a unique perspective on best practices for campus facilities management teams.
Our experienced, professional consultants work with all your stakeholders to ensure a smooth implementation that exceeds your expectations. Our full lifecycle approach means that once your system is live, we remain on-hand to provide word-class support and advice.
A Unified Approach
Unlike other facilities management solutions with narrower scope, Planon Universe is a fully integrated campus management system that provides a single interface to all your activities. This alone brings efficiencies and cost savings. In addition, you will gain valuable fresh insights into facility usage and operational costs that enable you to make better, data-driven decisions.
Our modular design means you can start small – focusing on today's major pain points - and then scale up as you see the benefits. Our open platform approach makes it easy to integrate with your existing IT systems, and along with our extensive network of technology partners we can help you integrate with IoT platforms, CAD, and BIM systems.
Future-proof Technology
We invest 20% of our revenue in product innovation - well above the typical number for the software industry. Many of our product enhancements are as a direct result of customer feedback and improvements are continuously delivered to your cloud hosted Planon Universe software.
'The [Planon] solution allowed us to reduce our maintenance backlog by 50% within three months.'
Elizabeth Harris, BIS Manager at KCL Estates & Facilities
Explore now


Professional Services
In collaboration with specialized partners, Planon offers a series of services that ensure a timely implementation and that create a foundation of support during the full solution lifecycle. With these services, Planon and its partners bring essential knowledge, best practices and experience to help you get compliant. After the initial implementation, these services reduce the Total Cost of Ownership (TCO), increase the flexibility in use, and make your Planon software scalable. Learn more about our Lifecycle Services.

Implementation Services
Executive management consultancy and professional change management.
Specialized accounting services on IASB and FASB.
Data import and data verification services.
Fine tune the Accelerator best practice to your specific needs.
Help you to configure additional processes, reports and KPIs.
Configure web services or XML based system integration.
Offer standard or customized classroom training for all user roles.
Provide generic and solution specific E-learning courses.
Combine classroom training with E-Learning so that you benefit from blended learning.
Helps you to manage and stay in control during the implementation.
Uses proven methodologies such as Prince2.
Ensures project delivery on time and on budget.
Includes extensive global support by telephone or e-mail.
Offers the option of Premium Support that extends your Service Level.
Offers optional worldwide 24/7/365 support.
Ensure alignment with future change through Functional Management.
Benefit from accurate data sets and software through Application Management.
Enjoy guaranteed continuity of IT infrastructure through Technical Management.
Use Planon's Customer Connect platform for software downloads, information and FAQs.
Explore, meet and learn from the global Planon community.
Easily share your experience with other peer organizations.
Benefit from a secure Cloud Service based on Amazon Web Services technology.
Benefit from automated installation of software updates and new releases.
Remove the worry of infrastructure, backups and system maintenance.
Learn more about Planon Campus Management
Brochures

Planon Campus Management Solution
Planon Campus Management Solution is a proven integrated campus facilities management system combined with professional services and best practices designed to support you in creating the best campus environment for people to learn, work, and live.
Read more
White Papers

Operating a Campus of the Future
Learn how to equip your team with the right integrated campus management solution to achieve goals around productivity, cost effectiveness, compliance, innovation, sustainability, and student experience.
Read more
News

Planon named a 'Leader' in IDC MarketScape for Education Maintenance and FM
Planon's position in this IDC MarketScape reflects its ability to meet education customer needs today and for the future, supporting stakeholders across the campus in making optimal decisions to improve faculty, staff, student, and visitor experiences.
Read more