The market for commercial service providers is strongly affected by evolving customer expectations and demands. Whether you focus on building or asset operations, maintenance services, support services, integrated facility management or any combination, technology has become a dominant and strategic factor in business growth. The Facility Services Business Solution is an integrated software platform that creates operating efficiency, increases customer value, and enables business innovation. As the system of record for your operations, Planon integrates with and is as vital as your HR, purchasing, and financial systems to ensure customer value and scalable business growth.

Capabilities
The Facility Services Business Solution offers tools and processes in four key areas that make service offering, planning, execution, monitoring and billing more efficient, scalable and transparent with extensive process automation and seamless integration. These solutions also come with Planon's best practice called Accelerator, which includes pre-configured processes, workflows, catalogues, roles, reports and dashboards.


'We can significantly improve our processes in all locations thanks to this solution, guaranteeing a consistent and professional market presentation. This ultimately produces better services at lower costs.'
Daniel Zawadzki, Project Leader at RGM
Explore now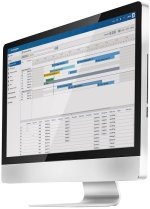 Our focus on technology and innovation
This platform offers seamless integrations with your essential systems based on open standards. These configurable and maintainable integrations provide data and process interactions between Planon and your ERP, Finance, HR, CRM and any other required system.
The Facility Services Business Solution offers a highly secure and scalable IoT platform and Data Lake that is based on Amazon Web Services (AWS) that can support billions of devices and trillions of messages.
This is a SaaS solution installed within Planon's state of the art cloud platform based on Amazon Web Services technology, which guarantees system availability.
Our proven best practices
The Facility Services Business Solution includes a best practice called Accelerator, which includes pre-configured processes, including workflows, catalogues, reports, dashboards, templates, roles, authorizations, data import facilities and configuration descriptions.
Planon's best practices reduce time, costs and effort spent in process design and implementation.
Accelerator offers the flexibility to adapt Planon innovations and new business processes easily and quickly. This ensures alignment with evolving needs and allows you to innovate continuously.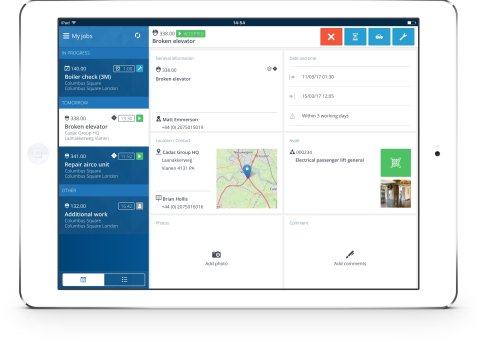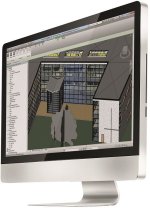 Our professional support
The Facility Services Business Solution encompasses professional services during its full lifecycle, starting with the initial implementation in your organization until the use in daily operations, application management and solution expansion.
You will have a dedicated team of experienced implementation and support professionals, including a specific contact for your organization.
Full operations services include a performance based SLA on response times and system availability, 24/7 support worldwide, implementation of configuration changes, additional reports and dashboards, authorization control, and database management.

Professional Services
Planon offers a series of services that create a foundation of support for organizations during the implementation and the full solution lifecycle. With these services, Planon brings essential knowledge and experience to help you effectively utilize your Planon solution. At the same time, these services reduce the Total Cost of Ownership (TCO), increase the flexibility in use, and make your Planon software scalable.
Implementation Services
Reviews, analyzes, and advises you in designing efficient business processes.
Supports you in creating business cases and Return On Investment (ROI) scenarios.
Guides you in the implementation of specific market standards.
Fine tune the Accelerator best practice to your specific needs.
Help you to configure additional processes, reports and KPIs.
Configure web services or XML-based system integration.
Offer standard or customized classroom training for all types of users.
Provide generic and solution specific E-learning courses.
Combine classroom training with E-Learning to let you benefit from blended learning.
Help you to manage and stay in control during implementation.
Use proven methodologies, such as Prince2.
Ensures project delivery on time and in budget.
Lifecycle Services
Includes extensive global support by telephone or email.
Offers the option of Premium Support to extend your Service Level.
Offers optional worldwide 24/7/365 support.
Ensures alignment with future changes through functional management.
Lets you benefit from accurate data sets and software through application management.
Guarantees continuity of IT infrastructure through technical management.
Use Planon's Customer Connect platform for software downloads, information and FAQs.
Explore, meet and learn from the global Planon community.
Easily share your experience with other peer organizations.
Benefit from a secure Cloud Service based on Amazon Web Services technology.
Benefit from automated installation of software updates and new releases.
Don't worry about infrastructure, backups and system maintenance.
The market for Facility Management Service Providers
Learn more about Planon Facility Services Business Solution