Planon Mobile Field Services is one of the four capabilities in Planon Facility Services Business Solution.
Today's business climate demands speed and quality in end-to-end service processing. Time means money, not just in task execution but also in administrative and financial processing. This mobile solution helps you to meet these challenges by providing a secure field service solution that works on any mobile device. It also includes fast and intuitive job handling, health and safety procedures to ensure compliance, registration of time and materials, job documentation and customer sign-off. The solution seamlessly integrates with Planon's comprehensive back-office functions where work is recorded, planned, allocated and monitored.
"Operations staff simply love the system as they have access to work orders and information anytime from anyplace. They feel trusted and motivated as they can simply do their job faster and more efficiently."
Elizabeth Harris - BIS Manager at KCL Estates & Facilities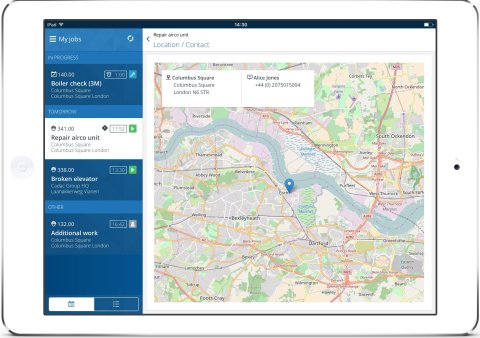 Make work easier for field engineers
Job overviews ranked by time and priority give engineers and teams immediate insight into their work. Information about the location, the applicable asset and instruction manuals make the execution and completion of jobs easy and efficient. With the optional BIM viewer, assets and locations can be analyzed on the engineers' tablet.

Eliminate risk and ensure regulatory compliance
The solution supports health and safety checks and dynamic risk assessments to ensure full compliance with local legislation and to reduce any risks involved. Engineers have access to all documentation, instructions and guidelines relevant for safe completion of the job. The solution includes a full audit trail of activities and status changes.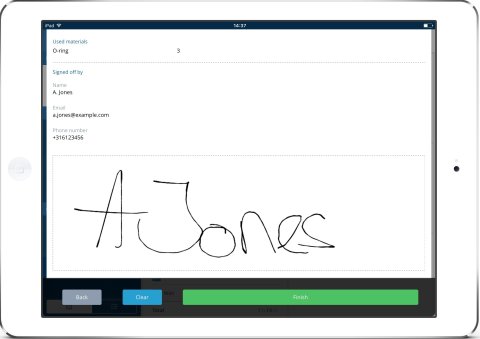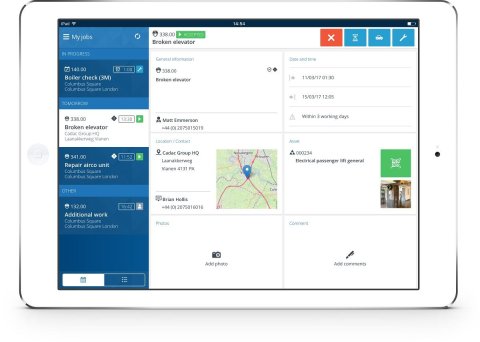 Register time and materials for analysis and billing
This solution includes easy-to-use functions that support field engineers to register and track travel time, waiting time, actual work time, when work is paused or when breaks are taken. Technicians can view the required and planned job materials and have the ability to modify used quantities. Digital customer sign-off supports accurate and agreed work completion.
Planon Mobile Field Services
Learn more about Planon Facility Services Business Solution