Planon is a global market-leading Smart Sustainable Building Management software company. We connect buildings, people and processes, by eliminating data silos and aligning solutions into one shared information platform. By that, we empower all building stakeholders - users, owners and service providers - with actionable and meaningful insights.

We create places where people work, live, play and learn, that are:

Efficient, attractive, responsive and profitable

Engaging, safe, healthy and resilient

Sustainable and ESG compliant

Powered by data and information

We firmly believe in the power of innovation. Every year we invest over 20% of our revenue in Research & Development (R&D) - significantly exceeding the industry benchmark. Independent market research and consulting firms have consistently rated Planon as a global leader in the real estate and facility management markets.
Founded in 1982, Planon's group of 880 colleagues in 14 offices worldwide passionately works to bring innovations and value to a vast multitude of well-known, often globally active clients in 40 countries.
Over the years, Planon has strengthened its position through several acquisitions:
In 2020, Planon and Schneider Electric further intensified their partnership, with Schneider Electric acquiring a minority shareholder position in Planon. Together, Schneider Electric and Planon invest to lead the global smart building market, jointly creating the next generation of Smart Building Management solutions to digitally transform buildings into the healthy and sustainable workplaces of the future.

Leadership team
Our clients have selected Planon for our ability to effectively evaluate their challenges and move quickly to deliver solutions that address their unique needs. Our experienced leadership team is committed to fostering a dynamic, engaged culture and bringing best-in-class smart building solutions to our current and future clients worldwide.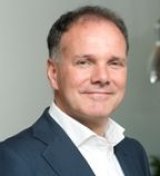 Marcel Groenenboom
Chief Commercial Officer (CCO) and General Manager EMEA West
As CCO and General Manager for the Netherlands, the United Kingdom and the Nordic countries, Marcel Groenenboom is responsible for all Planon's sales and services activities in the north-western part of Europe. Prior to joining Planon, Marcel worked at HP Netherlands, followed by more than nine years at SAP, five of which were as a member of the management team of SAP Netherlands. Marcel has also held various other management positions, the most notable being four years working as the Director General Business & Channels. Marcel completed his studies in Engineering Management, specialising in Industrial Marketing and Information Sciences, at the University of Twente.
Management Team Asia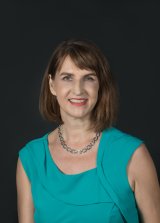 Annette Kunst
General Manager Business Area Asia

Annette holds extensive senior management experience across different industries, including (software) technology, and has a strong business history in the Asia Pacific and South East Asia regions. Annette joined Planon following positions at The Nielsen Company, a global leader in audience insights, data and analytics, most recently as Regional Managing Director South East Asia Cluster and Strategic APAC Accounts. Before joining Nielsen, Annette held senior leadership roles at Pointlogic, Digne Consult, Latitude, and The Baan Company. She holds a bachelor's degree in International Business from Rotterdam University of Applied Sciences. Annette is of Dutch origin and has lived in Singapore for 30 years.
Executive Team
Each of Planon's executives brings significant insight within his or her core area of expertise and a proven track record of delivering quantifiable results, developing high performing teams, anticipating industry needs and positioning an organisation for the future.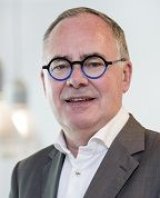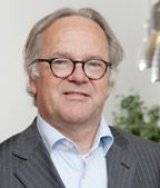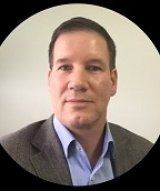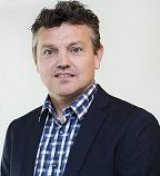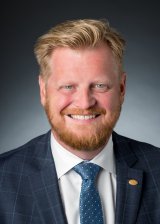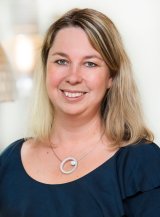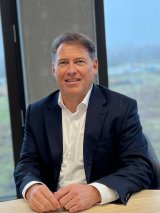 Pierre Guelen
Chief Executive Officer (CEO)

As founder and CEO of Planon, Pierre Guelen is responsible for global operations and is the architect of the company's strategy and overall vision. Pierre Guelen spearheads Planon's leadership role in the facility management and real estate software industry. Since founding Planon in 1982, Pierre Guelen has taken an active role in increasing the profile of the industry and of demonstrating the role that real estate and facilities play in supporting overall business strategy and driving bottom line success. His leadership has resulted in the organisation winning multiple awards, including being honoured as one of Deloitte's Best Managed Companies. Pierre Guelen was educated at Avans University of Applied Sciences in Den Bosch and Rotterdam and has a degree in Industrial Engineering.




Fred Guelen
Chief Acquisition Officer (CAO)

As Planon's CAO, Fred brings more than 25 years of legal, entrepreneurial and management experience to the Planon team. He is responsible for managing Planon's legal function, and he leads all Planon acquisitions. Prior to joining Planon, Fred was one of the founding partners of the international law firm Buren van Velzen Guelen (BVVG). He has extensive knowledge and experience managing complex, cross-border mergers & acquisitions, private equities, restructuring and financing projects. Fred studied law at the University of Leiden and the University of Amsterdam.




Edwin Klijsen
Chief Financial Officer (CFO)

As CFO, Edwin Klijsen is responsible for the Finance, IT and Information Management Departments within the Planon Group. Edwin has a broad experience, having worked in a wide range of financial roles for over twenty years. Edwin has held several senior management positions with leading companies including Ericsson, Imtech and Redwood Software, allowing him to gain extensive international experience. Edwin completed his studies in Logistics Management at the Fontys University of Applied Sciences.




Henk Laracker
Chief Technology Officer (CTO)

As CTO, Henk Laracker is responsible for the product development and innovations of the Planon Universe platform. As Lead Architect, he first brought the product platform to enterprise level. In his current role, he adapted the organisation and product delivery to a continuous process of monthly release of the software to all Planon customers. He led many other innovation projects including setting up the Planon Cloud Center, which is regarded as the most innovative cloud platform in the real estate and facility management domain. Henk has over 20 years of software development experience. Before his time at Planon, Henk worked for various ICT companies, where he gained extensive experience with product development and maintenance management software. Henk Laracker studied at Avans University College in Venlo, where he graduated with a degree in Technical Informatics.




Peter Ankerstjerne
Chief Strategy Officer (CSO) and Chairman of the Planon North America Board

As CSO, Peter Ankerstjerne is responsible for leading the global Product Strategy & Innovation, (Product) Marketing and Communications functions. Peter has an impressive record of workplace and facility management experience, including several senior management positions with leading companies such as ISS, WeWork and JLL. In addition, Peter has been part of IFMA's Board of Directors since 2016 and currently serves as Immediate Past Chair of the Board. Peter holds an MBA and Bachelor in International Marketing Management from the Copenhagen Business School.




Wanda Stoop-Zijlstra
Executive Vice President Human Resources

Wanda joined Planon in 1994 and has been an integral part of the company's development. Starting out in a supporting role, she quickly moved into the position of Director of Finance, taking responsibility for Planon's Finance & Accounting teams worldwide. Since 2002, Wanda has been leading the HR organisation and activities, managing the set-up, professionalisation and continuous development needed to support the company's fast-paced growth. Wanda is a firm advocate of the importance of lifetime employability and creating a stimulating environment in which people can work, learn, live and play. Wanda graduated from Fontys University of Applied Sciences with a bachelor's degree in Finance & Control.



Stephan Mau
Executive Vice President Real Estate Management and General Manager Planon EMEA Central

Stephan is responsible for Planon's comprehensive real estate management software business, which includes the Planon RE and property management software as well as the solutions of acquired companies Reasult and COOR. In addition, he leads the EMEA Central Europe Business Area that includes all Planon's IWMS business in Germany, Austria and Switzerland.
Before moving to Planon in 2014, Stephan held various management positions for many years, including CEO of an industry-specific ERP software solutions provider and CIO of a leading service provider in the customer care industry. Stephan also has extensive experience in management consulting and the management of large national and international IT projects. Stephan holds a bachelor's degree in business administration from the Hochschule Bremen as well as an Executive MBA.
Supervisory Board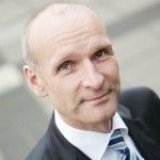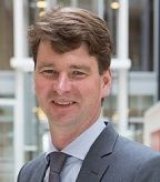 Arjen Heeres
President of the Supervisory Board of the Planon Corporation

Arjen Heeres began his career at Esso and later worked for a subsidiary of Capgemini, which specialized in knowledge-based systems and artificial intelligence. In 1997, he became Managing Director of Imtech IT Systems, a Dutch provider of IT services. In 2000, he became COO and co-owner of Quintiq, a software company headquartered in the Netherlands that provides advanced planning and optimisation solutions. As COO of Quintiq, he grew the company from a startup to a worldwide leader with more than 1.000 employees and a presence in all major markets. In 2014 Quintiq was acquired by Dassault Systems, the second largest software company in Europe. As of 2016, Arjen acts as President of the Supervisory Board of the Planon Group.




Onno Krap
Member of the Supervisory Board of the Planon Corporation

Onno Krap has a strong financial background with an MBA in finance from the University of Florida and an RC degree from the VU in Amsterdam. Onno started his career in 1991 at Accenture, where he held various positions within the finance consulting group. In 2000, he made the transition to Biotechnology and started at Applera Corporation as Financial Director Europe. In 2011, he moved to Crucell, where he eventually became the CFO. Since 2012, he has been the CFO at Exact, an international software supplier for SMEs and accountants. Onno has been a member of the Supervisory Board of Planon Group BV since 2017.