New accounting regulations regarding leases from the worldwide body the International Accounting Standards Board (IASB) and from the US Financial Accounting Standards Board (FASB) are having a significant impact on financial reporting. These new standards ASC 842 and IFRS16 became effective for public companies in fiscal year 2019.
Planon Lease Accounting Solution ensures timely reporting readiness and eliminates risk of non-compliance regarding the new accounting standards, with a fast on-boarding and compliant lease management and calculation of profit & loss related costs, cash flows and balance sheet parameters for leases. The solution is approved by a Big Four accountancy firm and supports both lessors and lessees.
Planon Lease Accounting Solution increases processing efficiency, eliminates decentralised administration, and reduces effort and costs with one integrated lease management solution that seamlessly connects with any ERP. This solution supports extensive additional cost reduction opportunities by the unique integration of lease management with your mid and long-term workplace strategy, real estate portfolio management, and enterprise asset management processes.
Capabilities
Planon Lease Accounting Solution offers a compliant lease management and accounting process for property and asset lease contracts. Furthermore, the solution enables managers to make informed decisions regarding portfolio changes, lease renewals and lease proposals, presented in the language of senior business management, controllers and accountants.
On-boarding
Easily import lease data from your existing contract administrations or by the integration with specialised lease abstraction software.
Lease Administration
Reduce or eliminate decentralised systems and manage all lease contracts, relevant data, renewals, indexations and new disclosures in a standardised SOX compliant solution.
FASB & IASB Lease Accounting
Ensure compliant financial calculations and reporting based on current and new lease accounting standards that allow a seamless transition period.
ERP Integration
Export posting in a compliant way to any ERP or accounting system that leads to journal entries in your company's general ledger(s).
360˚ View
Combine lease accounting with other processes like real estate portfolio and asset management, strategic space planning, and capital projects to support strategic decision making.
'These accounting requirements bring lease accounting into the 21st century, ending the guesswork involved when calculating a company's often-substantial lease obligations.'
Hans Hoogervorst, IASB Chairman
Lär dig mer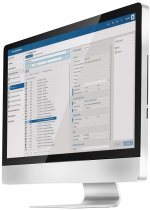 Our focus on integration and technology


This solution offers seamless integration with existing lease administration and your financial systems. This ensures a fast and secure import of existing lease data and a seamless exchange of postings to your general ledger.
Lease documents can be scanned and analysed by specialised lease abstraction software that can be integrated with this solution to support a fast on-boarding of non-digital data.
Planon Lease Accounting Solution can be installed on-premise or operated in our state-of-the-art and highly secure cloud platform that reduces total costs of ownership and increases your flexibility.

Our proven best practices


Planon Lease Accounting Solution includes a best practice called Accelerator, which includes pre-configured processes, including workflows, catalogues, reports, dashboards, templates, roles, authorisations, data import facilities and configuration descriptions.
Planon's best practices reduce time, costs and effort spent in process design and implementation.
Accelerator offers the flexibility to adapt Planon innovations and new business processes easily and quickly. This ensures alignment with evolving needs and allows you to innovate continuously.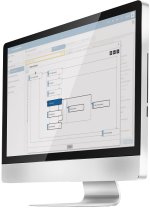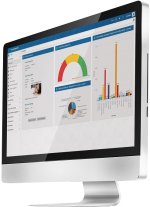 Our professional services


Planon Lease Accounting Solution encompasses professional services during its full lifecycle, starting with the initial implementation in your organisation until the use in daily operations, application management and solution expansion.
Planon collaborates with global partners that are specialised in accounting transition projects to ensure a professional and fast implementation.
Full operations services include a performance based SLA on response times and system availability, 24/7 support worldwide, implementation of configuration changes, additional reports and dashboards, authorisation control, and base data management.


Professional Services
In collaboration with specialised partners, Planon offers a series of services that ensure a timely implementation and that create a foundation of support during the full solution lifecycle. With these services, Planon and its partners bring essential knowledge, best practices and experience to help you get compliant. After the initial implementation, these services reduce the Total Cost of Ownership (TCO), increase the flexibility in use, and make your Planon software scalable. Learn more about our Lifecycle Services
Implementation Services
Executive management consultancy and professional change management.
Specialised accounting services on IASB and FASB.
Data import and data verification services.
Fine tune the Accelerator best practice to your specific needs.
Help you to configure additional processes, reports and KPIs.
Configure web services or XML based system integration.
Offer standard or customised classroom training for all user roles.
Provide generic and solution specific E-learning courses.
Combine classroom training with E-Learning so that you benefit from blended learning.
Helps you to manage and stay in control during the implementation.
Uses proven methodologies such as Prince2.
Ensures project delivery on time and on budget.
Lifecycle Services
Includes extensive global support by telephone or e-mail.
Offers the option of Premium Support that extends your Service Level.
Offers optional worldwide 24/7/365 support.
Ensure alignment with future change through Functional Management.
Benefit from accurate data sets and software through Application Management.
Enjoy guaranteed continuity of IT infrastructure through Technical Management.
Use Planon's Customer Connect platform for software downloads, information and FAQs.
Explore, meet and learn from the global Planon community.
Easily share your experience with other peer organisations.
Benefit from a secure Cloud Service based on Amazon Web Services technology.
Benefit from automated installation of software updates and new releases.
Remove the worry of infrastructure, backups and system maintenance.
Learn more about Planon Lease Accounting Solution